The

Ortho

Load

Club
Science for Orthopedics
Scientific Background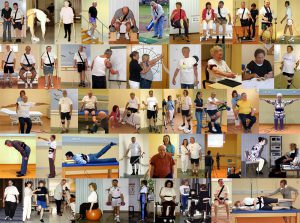 Degeneration of the large weight bearing joints is one of the main problems of health care and a major factor for increased costs. The Julius Wolff Institute at the Charité in Berlin (JWI) is focussed on research on mechanical and biological methods to improve musculoskeletal regeneration. Among others, musculoskeletal load analyses of the forces and moments acting in the lower limbs are conducted and validated against in vivo load data.
The internal data base of the JWI contains about 80,000 in vivo measurements of joint loading, of which only a very small part is publicly available at www.OrthoLoad.com.
Goals of the OrthoLoad Club
The OrthoLoad Club was founded in 2013 and is dedicated to information exchange and discussions between scientific, clinical and industrial partners on problems in joint replacement and their possible solutions.
Members of the OrthoLoad Club have the opportunity to access the whole data fundus of in vivo measured joint loading under guidance of the research partners. At regular meetings, new experimental findings will be presented and discussed. Load data for special test purposes can be provided. The industrial partners may also initiate additional research and development projects together with the researchers of the JWI.